Best Sprinkler Repair in Chula Vista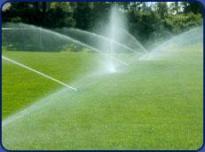 Chula Vista sprinkler repair provides all types of sprinkler system repairs. We repair heads, valves, drip, timers and sprinklers. Our professionals are fully trained and certified allowing them to specialize in several different types of sprinkler systems. We specialize mainly in sprinkler and drip repair. We take great pride in our work and are absolutely positive that we can fix it right the first time. That's why we are giving every customer a five-year warranty on each sprinkler and dip repair. If you want an original sprinkler repair technician you have contacted the right company.
---
Our Irrigation Contractors in Chula Vista Cover Lawn Sprinkler System Tune-ups

All l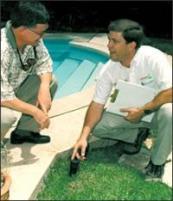 awn sprinkler systems need a tune-up and routine maintenance to keep them running efficiently. We recommend having this done every six months. This is necessary to ensure water conservation. We need to make sure its working correctly and providing your landscape with adequate water coverage. A technician from Chula Vista sprinkler repair will be sure to use only the highest quality line nozzles and applicators. If you notice a decrease in your water pressure this may indicate a broken sprinkler valve. If you need a new one, we have every type of valve on the market, and they all come with a five-year warranty. We promise a quick and easy repair. If your valve is stuck open, pick up the phone and call us. We have a 24 hour emergency service. Someone will be waiting for your call. In order to keep your landscape beautiful while maintaining a small water bill, a routine maintenance to your sprinkler system is a must.
---
Water conservation is very important in our state. A damaged or broken sprinkler will waste more water than if any other part of your system is damaged. If you notice a wet area or bubbling water there is a good chance that you may have a broken sprinkler pipe. Chula Vista sprinkler repair can stop the water and replace your sprinkler pipe in no time. This type of problem can easily be prevented by installing the proper heads, and changing the nozzles regularly, while maintaining the correct height of the head through the riser.
Sprinkler Head & Valve Repair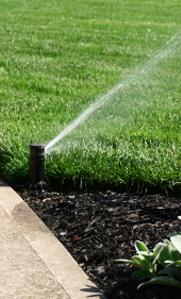 We use only the best quality pipes and fittings as well as the highest standard in glue and primer. We care about your pipes that are why abrasive pipe preparation is mandatory on all repairs. We also offer irrigation repair on small and large poly hoses and pipes. Poly is adaptable to nearly every kind of water distribution device. To ensure proper and even water distribution on your lawn you may want to purchase a jet spray applicator or adjustable emitters. This will save you money and promote healthy plants and trees. We are also capable of fertilizing all your trees and plants through our drip system. Just ask one of our professionals they will be happy to assist you.