Our Chula Vista Sprinkler Repair Techs Get the Job Done!
---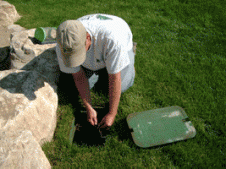 Chula Vista sprinkler repair technicians provide the very best irrigation services around the area. We are full service irrigation and sprinkler repair company. We have been proudly serving the community for decades. Irrigation is our specialty. We are certified experts with many years of experience under our belt. We hope our expertise in irrigation and water drainage will make us your first choice for your lawn and sprinkler needs. We promise our exceptional service will keep you calling Chula Vista sprinkler repair.
Chula Vista sprinkler repair professionals provide a variety of irrigation repair services. Our services include sprinkler system checks and adjustments, valve repairs, leaks, double check/ vacuum breaker repair and nearly every type of sprinkler heads such as Rainbird, Toro, Hunter and Weathermatic and rain/ freeze sensors. We will adjust and repair any type of irrigation controller and head including pop up sprinkler heads and rotary sprinkler heads. In addition we also offer our customers with water saving tips. There has yet to be a sprinkler system malfunction that we can't fix. For this reason our customers continue to call us for all their irrigation and sprinkler system repairs.
---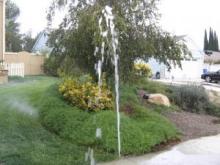 Chula Vista sprinkler repair service trucks are fully equipped with parts and the right tools to work on just about every kind of sprinkler system imaginable. We even carry parts for sprinkler systems that were installed prior to 1970. So if you have a new model or older system there is no need to worry, we are fully capable of getting the job done. This is one reason why you can depend on Chula Vista sprinkler repair to take care of all your sprinkler system repairs. Our technicians are fully licensed and insured and carry all of the latest technology and equipment to provide service to any type of sprinkler system. So if you live in Chula Vista or the 91909, 91910, 91913 area call us today; there isn't a problem we can't fix.
Contact us for a Free Quote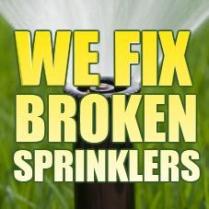 We offer sprinkler repair service in Chula Vista, National City, Spring Valley, and San Diego. We are willing to travel farther if we have a technician available. Give us a call and let us take care of all of your irrigation and sprinkler system problems. As a local irrigation, sprinkler and landscape expert, there's a good chance we can help you out.